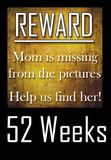 We took the kids blueberry and peach picking last weekend. We went early to avoid the heat but that didn't work. We had fun anyway and now we have a ton of delicious blueberries and peaches.
Join the year long challenge of getting yourself in the photo at
Forever in Blue Jeans
. You won't regret it. This is 22/52 for me.